Community Involvement, Company News | September 17, 2013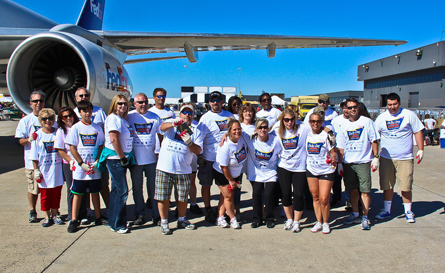 Those who attended and contributed to the 2014 21st Annual Dulles Plane Pull know how well we do it on Team Gutterman. We raised almost $2000 and pulled the plane in 9.2 seconds beating last years pull of 11.6 seconds.
The face painting booth was packed all day, and our team of GMU Dance Team members headed up by volunteer Nicole really put their effort to work with up to 16 stations working at a time, raising an additional $250 for a great cause.
It was a GREAT DAY! Please join us again next year as YES- WE CAN & WILL PULL THAT PLANE again!