Roofing - Helpful Tips | September 28, 2020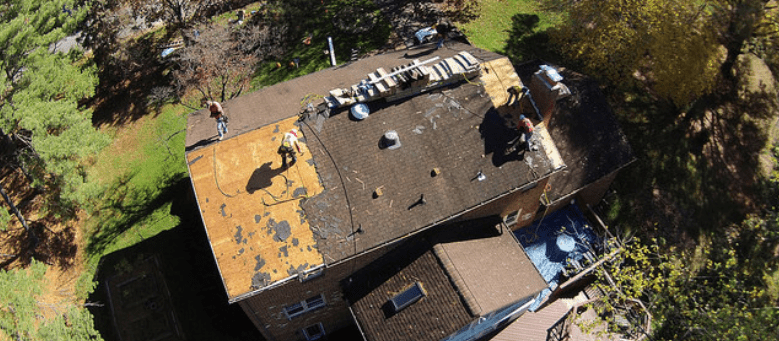 A residential roof replacement is one of the biggest investments you'll ever make to your home. 
According to HomeAdvisor the average cost for a residential roof replacement in the Metro Washington DC area is $7,632. You can calculate the average, typical range and low-high end residential roof replacement cost for your area by clicking here.
To ensure your residential roof replacement project goes smoothly and that you make the most of your time and investment, it's important to plan and research.
So where do you start? Take the time to understand what could possibly go wrong during your project. Knowing the potential mistakes to avoid will help prevent a loss of time, money and frustration. 
Here Are 5 Residential Roof Replacement Mistakes To Avoid
Only focusing on price 
Of course, you want to get a good deal for your residential roof replacement, however, don't just go with the lowest bid. When it comes to a complex system like your roof that plays such a critical role in your home's curb appeal and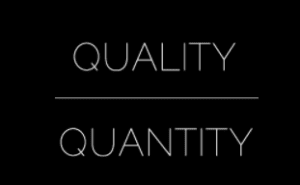 protection, remember you get what you pay for. If you're going to prioritize low cost, then you should be prepared to get low quality.
Unfortunately, low-quality products don't last as long, so while you may pay less on the front end, you'll end up paying more in the long run between frequent repairs and the probable need for premature replacement.
Instead of focusing exclusively on the price tag of a roofing product, consider the actual value for the money you'll pay.
Not getting a written estimate
When receiving a residential roof replacement quote, they should provide you with a written estimate. This is essentially your guarantee of pricing, giving you something to reference when it comes to signing a contract. This way, costs can't be inflated later on, allowing you to avoid surprises that could throw a brick in your budget.
Take note, however, that a written estimate is NOT the same as a contract. Just because you have a written estimate does not mean you are obligated in any way to a contractor and the same goes for them with you. Getting an estimate is simply an important step you need to take in hiring a roofing contractor.
Not Having a Signed Contract
Before any work begins, you need to have a contract signed by all parties involved – that's you a
nd your roofing contractor. A contract is important because it contains all the details of your roofing project, ensuring everyone is on the same page as to what work should be completed. It details your contractor's responsibilities as well as your commitments, preventing vague details or potential misunderstandings. It may look like no more than a reference document but it's a legally binding one. 
Be sure to look over your contract thoroughly and don't hesitate to ask questions or share any concerns. Don't sign anything unless all terms and conditions are clear to you and you are in agreement with them.
Not researching your contractor 
Your residential roof replacement project will only be as good as the qualities of the contractor you hire for the job. Given the level of investment a residential roof replacement entails, it needs to be done by an expert. As such, you need to do your research to make sure the company you choose can offer both high-quality products and expert workmanship. 
After confirming your roofing contractor is licensed, you should also be sure they are:
Experienced – The longer they've been in business, the better. They should also specialize in the roofing material you are interested in. 
Reputable – Check Google, Yelp and other online review platforms for customer reviews. Also, ask the contractor for referrals from previous clients. 
Certified – To receive certification, roofing companies have to undergo training and meet stringent standards set by roofing manufacturers. Certification not only allows roofing contractors to carry top-quality products from leading brands in the industry but also lets them offer generous product warranties. Working with a certified roofer means you're working with a highly trained professional. 
Insured and Bonded – Even with the best plans in place, unexpected events can occur. With insurance, your roofer is able to protect you against liability arising from injuries or property damage. Working with a bonded contractor ensures you will be properly compensated, should they be unable to complete your roof replacement project for any reason.
Not considering all your roofing options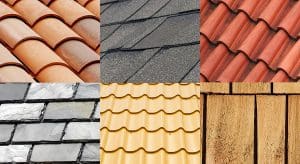 While there is nothing wrong with choosing the same roofing material you currently have, it's never a bad idea to consider alternatives. If you're sure you want to stick with asphalt shingles, there are still different types of asphalt shingles to consider. Going with what you already have may feel safer, but in the hands of an expert roofer, a new roofing option might provide even better results for you. And even if you do decide to stick with the same material, getting to know other roofing options will give you more conviction about your decision.
A residential roof replacement is a big investment, but it doesn't have to be overwhelming. Just make sure to avoid the mistakes we discussed above, work with a reputable roofing contractor and you'll be well on your way to ensuring the success of your replacement project! 
Gutterman Services has been assisting homeowners throughout the Metro DC area with their residential roof replacement needs for over 30 years. We would love to assist you. Click Here For A Free Estimate