Blog, Seasonal Tips | March 13, 2018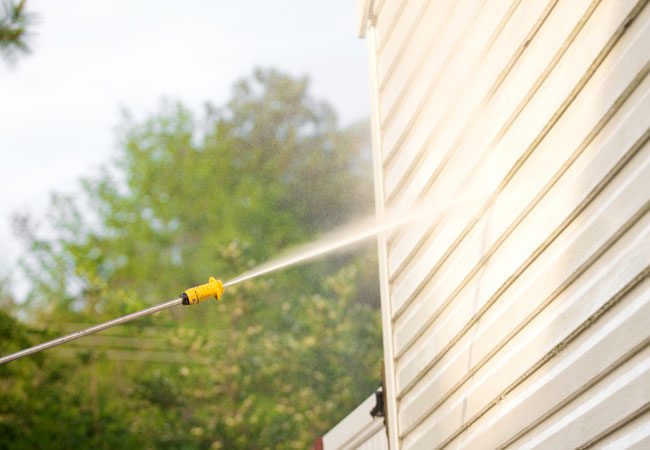 It's finally getting warm enough to be outside for an extended amount of time! Have you examined your home's exterior? Chances are winter left your sidewalks, walkways, roof and siding looking pretty dull. Now that spring is approaching, it's time to revamp your home back to its pre-winter shine! Gutterman Services is a power washing company that can do just that!
Request A Free Power Washing Estimate
Why is power washing so important in Northern Virginia?
Research will show that there are environmental and manmade factors that warrant more frequent power washing:
• regions with lots of leafy trees
• moist, damp humid climates
• heavy storms
• construction areas
• vehicle exhaust
• high winds
• sunny climates
Virginia, Maryland and Washington DC are affected by all of these conditions.
When is the best time to have my house power washed?
Seasons definitely play a big factor in power washing services. You don't want to power wash your house during the winter or it'll look like Elsa's Ice Palace! Fall isn't ideal because it's likely that the leaves will fall right back onto your property and leave dirty deposits from decomposition. The perfect time to power wash your home is in mild sunny weather. So coming full circle, the spring season is the perfect time to consider having your home power washed.
Learn more about power washing by clicking here.
With the harsh winter behind us and knowing summer will be here before we know, now is the perfect time to hire a power washing company to remove all of those nasty deposits and stains from your home!