Residential Metal Roofing – Helpful Tips | August 5, 2022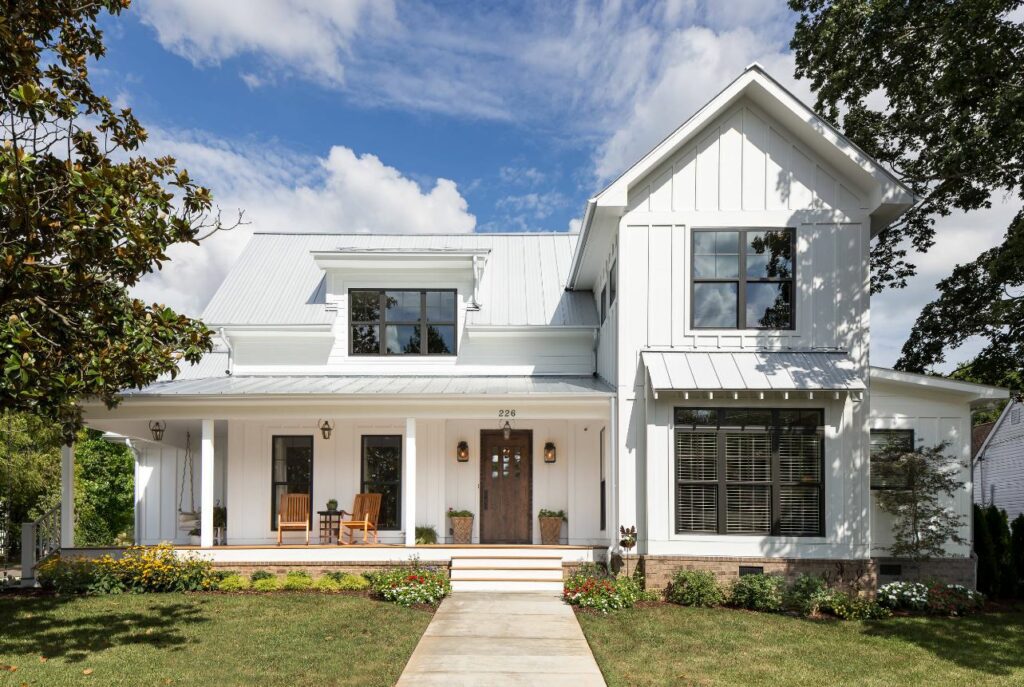 Metal Roof Cost in Herndon, VA
Metal Roofing has become increasingly popular for its long-life and unparalleled quality.
A newly installed metal roof in Herndon, VA can cost anywhere $8-15 per square foot depending upon the type of roofing, quality of material used, labor costs and other customizations.
Metal roofing is one of our specialties because of the talented workmanship of our team, their attention to detail, and the fact that we have our own custom metal shop where we design the perfect metal roof for you.
It's not uncommon to see advertisements where the roofing is conveniently priced at $3-4 per square foot. First of all, this refers to the lowest quality of metal used which does not conform to our standards.
More importantly, they portray the wrong picture to the end user by not revealing the different types of costs involved which will be added later.

The waste percentage can range on the low end from 7-10% and can go up to 25%, depending on the complexity of structure. Add to this waste factor details like drip edges, gable edges, ridge caps, valleys, fasteners, pipe flashings, freight, sales tax, crating and handling charges.
The labor charges represent the skill and hard work of our Metal Masters.
This easily brings your False Advertisement $2 cost to anywhere between $8-$15 per square foot.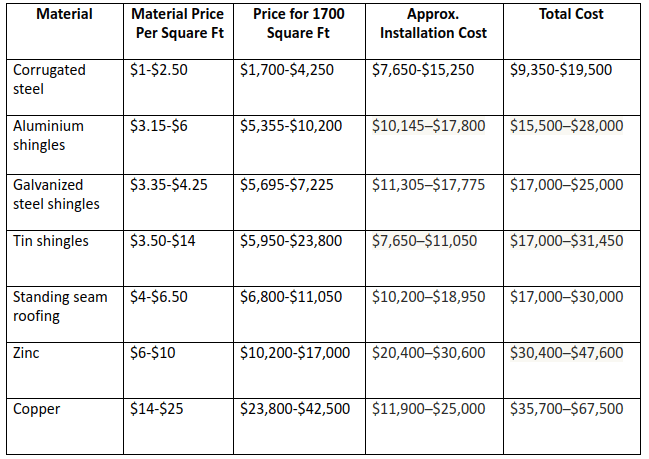 7 Types of Metal Roofing Systems
1) Aluminum Shingles
-A good choice if you live in coastal areas since they're resistant to corrosion and saltwater damage
-Relatively inexpensive to install
-Downside is appearance and aging of aluminum roofing.
-Prone to denting and creaking sounds with temperature changes
2) Zinc
-One of the most high-quality metals lasting as many as 150 years
-More durable than aluminum and costs less than copper
-Has self-healing coating that covers scratches and scrapes
3) Standing Steam Panels
-Can be purchased depending on the material used to make the panel
-Vertical ribbed appearance, with the raised ribs concealing the fastening between the panels
-Some of these panels can simply be snap-locked together, but others require special metal caps to fasten the pieces in place.
-Typical standing seam materials include aluminum, steel, copper, and zinc.
-Fasteners are free from wear and tear, moisture, winds etc.
-Design also helps to contract and expand with temperature changes.
4) Copper
-Highly premium roofing system, considered the most aesthetically pleasing
-Durability combined with lightweight is unmatched.
-Good for larger budgets
5) Tin
-Made of a product called terne, a steel core coated with a tin alloy
-Durable and highly corrosion resistant
-Can either be painted or left to develop a grey patina, a film produced by oxidation over a long period
6) Steel Shingles & Tiles
-There are various types of steel roofing.
-Cheaper alternative is Galvalume, an aluminum-coated steel
-Galvanized steel is a popular choice for its strength and durability as it's coated with Zinc to deter corrosion.
-Stainless steel is rare but at the higher end of the scale – it's the most premium type of roofing with the most benefits in terms of strength, life and durability.
7) Corrugated Steel
-The lowest quality of metal roofing and relatively inexpensive
-More recently, Herndon homeowners are opting for higher quality metals to increase their resale value, instead of focusing entirely on the roofing cost.
-Corrugated metal panels have a wave-like appearance that allows for simple installation
-The lightweight panels can expand and contract under changing temperatures and can be installed over an existing roof.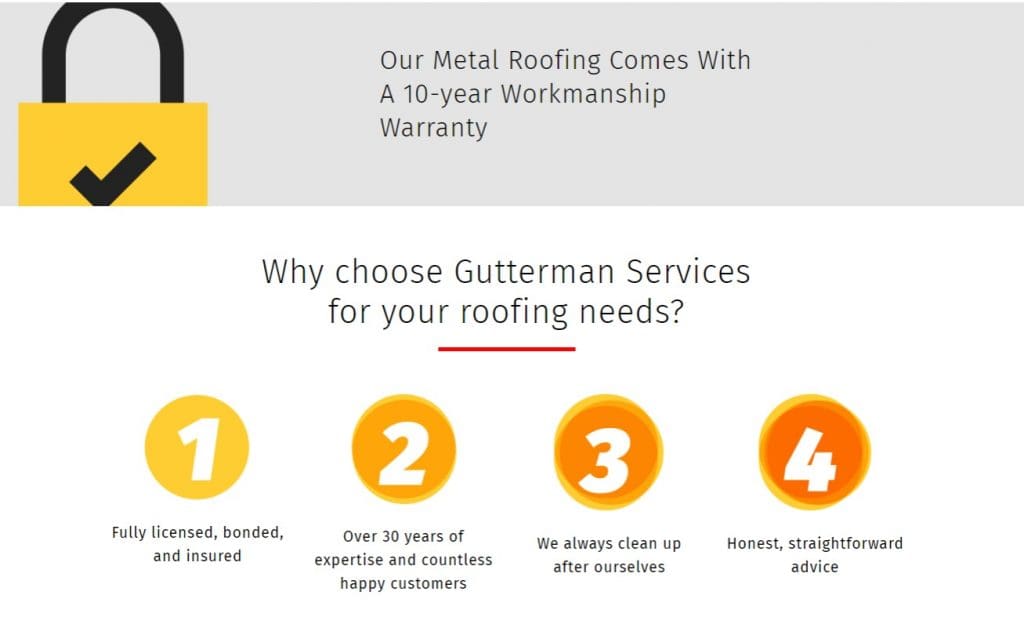 Our goal is to bring out the best with what our clients in Herndon, VA have chosen while keeping quality and style intact.
Call us at 571-297-1445 or Click here to schedule a free estimate.