Home improvement, Home repair, Screen Door, Screen Door Replacement, Screen Door Replacement Cost | September 7, 2022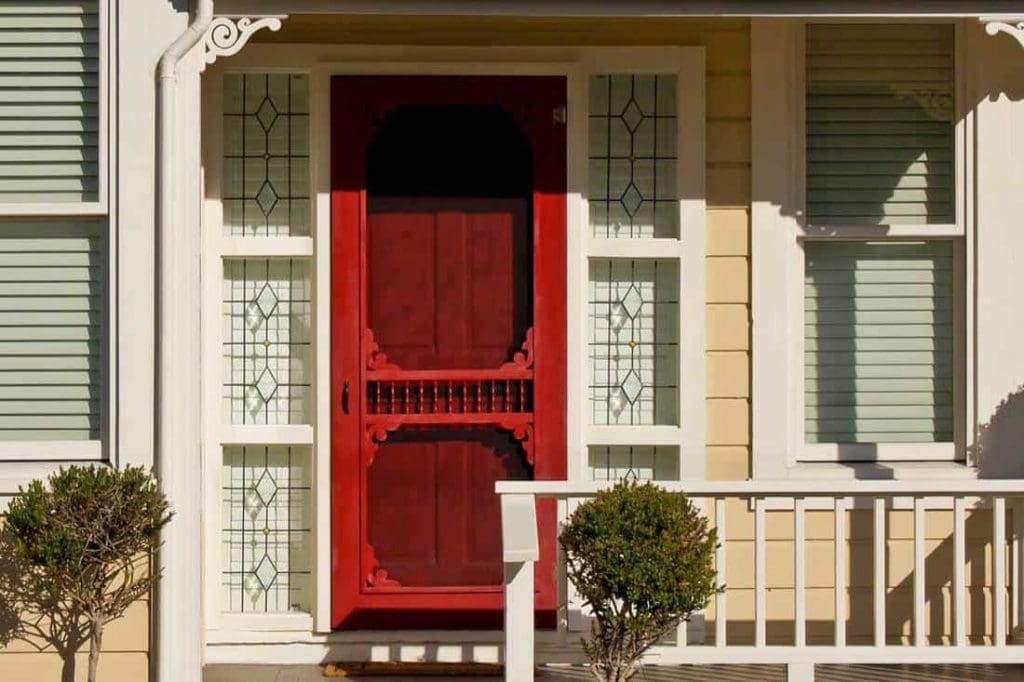 Screen Door Replacement Cost in Mclean, VA



If you're thinking about replacing your screen door you already understand the value this secondary door provides in improving airflow, increasing natural light, and blocking insects while adding protection from the elements. But if you're thinking about replacing your screen/storm door, you want to know what's available and which features will most benefit your home's door(s) functionality and curb appeal.  In this article we'll provide an overview of the cost breakdown of a screen door replacement, additional factors to consider, and when it might be time to call a professional.
At the end of this article, you'll find some links to calculate the cost of a screen door replacement in Mclean, VA.
Average Cost
The average cost for a screen door is around $300 and ranges from $100-$1,500 (angi.com).
Screen Door Basics
If you're new to screen door replacement, it makes sense to start with the basics.
Retractable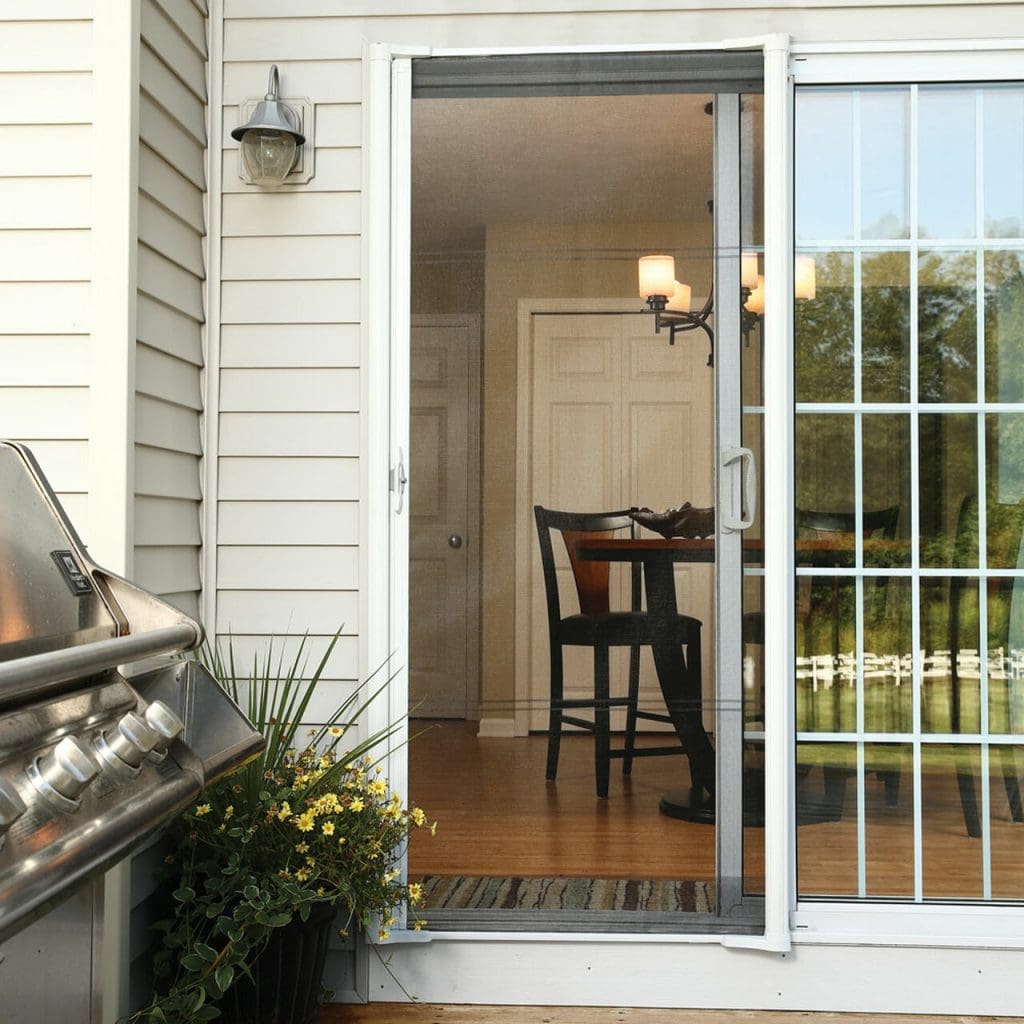 -Typically cost more and are more expensive to install than hinged or sliding
-Retract or nearly disappear into doorframe when open
-Potential hazard for children and pets when they snap shut quickly
Hinged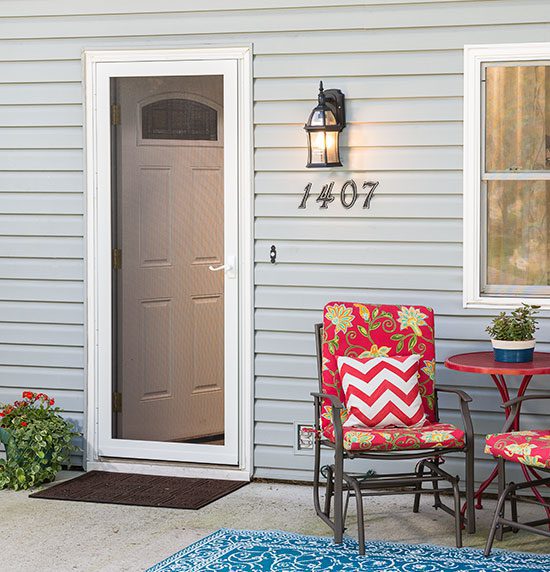 -Most common type of screen door
-Is a standard hinged door with a screen
-Have three-part hinges on aluminum or vinyl frames
Sliding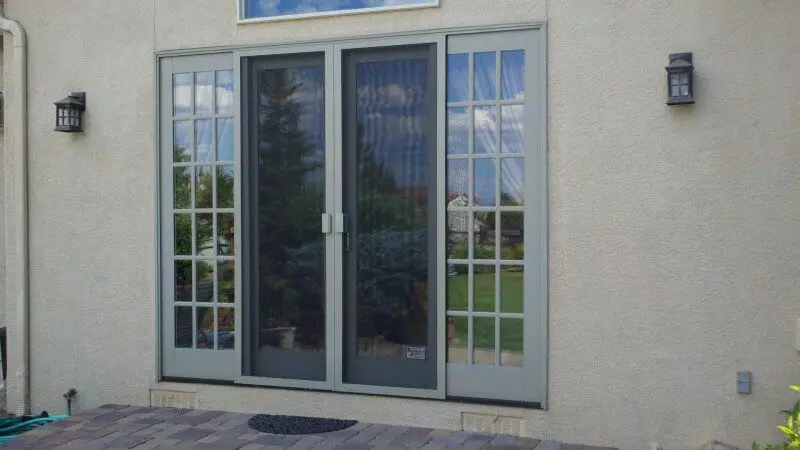 -Your typical sliding doors but with a screen
-Open and close on a track with rollers or tensile springs
Measuring screen door size
-Make sure you have some clearance, so the door closes completely.
-Subtract 0.25" from the height and weight for correct size.
Additional factors to consider
-Make sure the knob is on your preferred side, is the right height and isn't too far from the door
-You might want to avoid a screen door that locks automatically (you might lock yourself out).
From basics to features and options: Specific door types, frames, and mesh materials
The prices listed below do not include installation and labor costs.
Sliding Screen Door
-Patio entry you can quickly slide open and close
-Depends on material you choose for the frame and the mesh
Average cost: $100-$250
Sliding Fly Screens
-For areas with a lot of insects
-Tight weave that makes it impossible for insects to get inside
Average cost: $100-$250
Retractable Screen Doors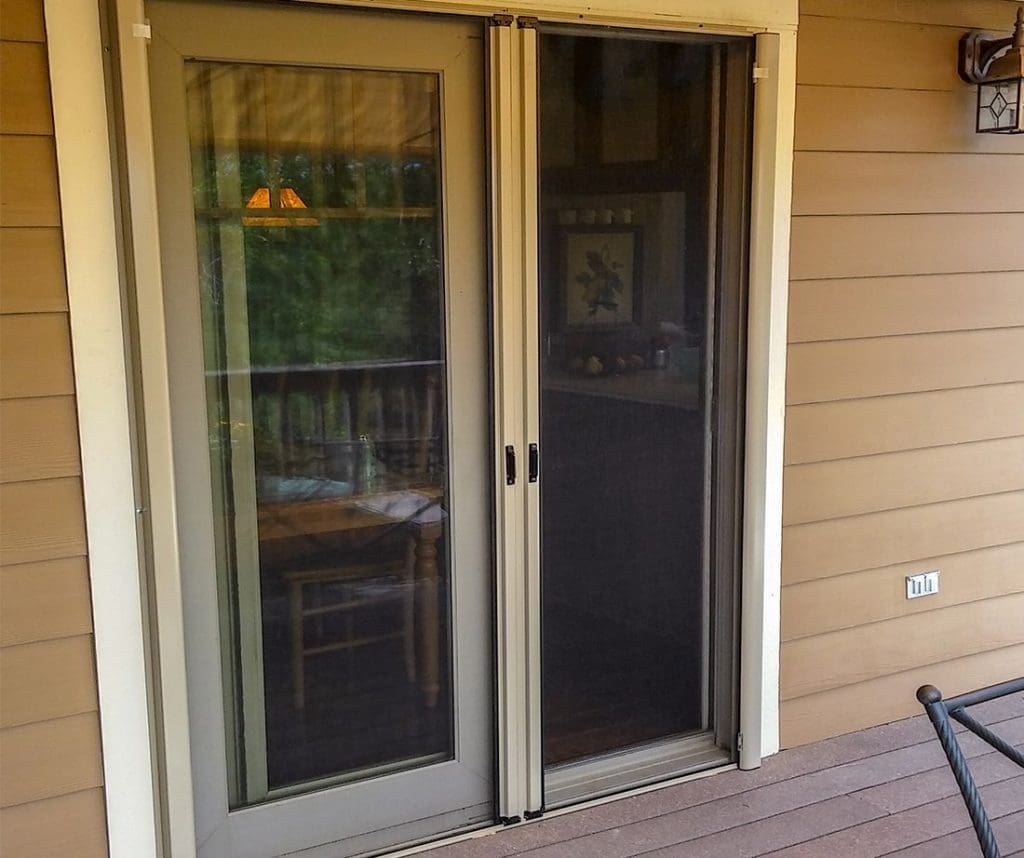 -Gives seamless addition to entryway
-Retractable systems have the option to slide open part of the glass, so you can enjoy ventilation when you want and storm protection when you need it offering greater functional flexibility.
-Size, operation and added features varies
Average cost: $300-$1,400 per unit
Walkthrough Retractable French Screen Doors
-Can open wide, retract to the wall, or slide in different directions
-Installation can take longer because the installer has to make sure all the separate parts line up correctly.
Average cost: $300-$500 (cost goes up for more for units with added features like security)
Retractable Garage Screen Doors
-Depends on the size of the opening and if you want a passage
-Can coordinate with the track for your garage entry, making opening/closing it quick and uncluttered
Average cost: $400(basic)-$1,400(custom)
Security Screen vs. Storm Screen Doors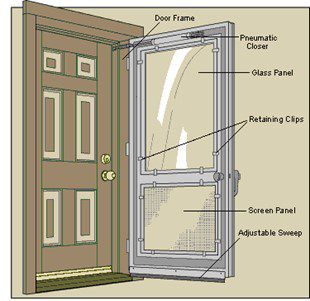 A storm screen door model offers stronger protection from the weather. Some products have special glass and mesh that resist elements that might otherwise break down typical glass and mesh.
Screen Door: $50-$350
Security Screen: $50-$600
Retractable Storm Screen: $100-$400
Screen Door Frames
Screen door frames typically come in three options: metal, vinyl, and aluminum.  Color, style, and cost are considerations to factor into which frame you ultimately choose. Options with basic mesh will go for $70-$210 per unit.
Metal
-retains shape but can rust
Average cost: $70-$80
Vinyl
-looks modern but can distort with extreme temperatures
Average cost: $100-$120
Wood
-more classic look but can weather damage more quickly
Average cost: $190-$210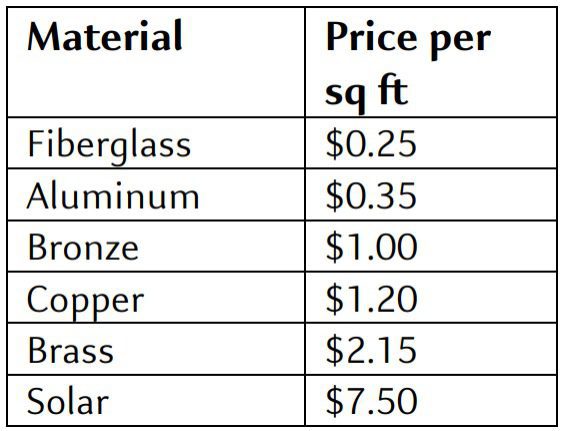 Mesh Materials
Increasing the tightness of the weave can increase costs up to 10-20%.  Mesh material and weave tightness will have the greatest impact on costs.
Labor costs
Most of your expenses will come from materials.  However, labor costs will factor into your overall screen replacement project(s).  So here are the additional aspects of labor costs to consider:
Removal: $25-$50
Installation (approximately 30 mins to 2 hours): $50-$75/hour
Disposal: $25-$50
Repair frame: $150-$175
You're looking at total labor costs in the range of $250-$350.  A replacement will require some to all of these labor costs. Also, keep in mind that if you're working with custom sizes or styles, this will add to your overall costs.
Ways to save money on replacement
Before you start looking at different doors, mesh material, and framing options consider rescreening or repairing your current screen door(s) to save money and avoid the additional materials and labor costs for a total screen replacement project.
Rescreening option
-You can save money by just upgrading the mesh
-If your frame is an unusual size or made from expensive material, rescreening can be an effective way to quickly repair damage and will cost $7-$150
Screen door repair
Screens are susceptible to damage with their thin design and flexible material
Common repairs include:
Adhesive patching: $2.50 on avg
Mesh patching: $2-$7 for the patch
Fix frame: $50-$100 (might be cheaper to replace)
When to consider a screen door replacement in Mclean, VA
Your door doesn't open or close properly
The screen is damaged or doesn't fit into the frame
You're wondering about the durability of your door(s)
Calling a professional
If you get the installation wrong, your entry won't function as you expect.  This is not a fun problem to have to undo especially on your own.  Hiring a professional installer makes it more likely your door will continue to work properly for years to come.
Also, if you have an unusually sized door opening or want a natural wood look to your screen door for example, you may need a custom door manufacturer to build you a screen door.
We hope you've learned enough to start thinking about how, what, and where to look for your future screen replacement project.  Go forth with confidence and find the screen door(s) of your dreams!  Every part of your home matters and we hope we've helped you get on the right path with your home improvement ideas.
Call us at 571-297-1445 or Click here to schedule a free estimate.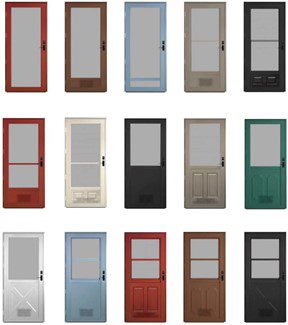 Screen door replacement cost calculator links:
How much does it cost to install screen doors?
2022 Storm Door Prices – Cost to Install or Replace | HomeAdvisor
Cost to Install Storm Door – 2022 Cost Calculator (Customizable) (homewyse.com)
*Please note that due to the ongoing COVID-19 pandemic, pricing for products and supplies will change based on availability and market conditions.