Metal roof colors, Residential Metal Roofing – Helpful Tips | August 9, 2022

Metal Roof Colors in Herndon, VA
Picking a color for your new metal roof is an exciting process, particularly now that you have more alternatives than ever before. It's crucial, though, not to get lost in the plethora of color options! Keep in mind that the color you select will have a significant impact on the overall appearance and feel of your Herndon home.
This article will assist you in visualizing and comparing the most prevalent color schemes and possibilities that are accessible to you as a homeowner.
Here are a few considerations to keep in mind to help you successfully navigate all your metal roof color options, and pick the one that will be the best fit.
Quality of Paint Finish
It's critical to choose a high-quality paint finish for your metal roof that will withstand the environment while remaining fresh and new for many years. Make careful you use a paint that has been coated with an ultraviolet-blocking acrylic resin. Premature fading, peeling, corrosion, rust, and water infiltration will all be reduced.
Different types of coatings and sealants can also be applied as an extra protective layer decades later, extending the life of the paint and protecting the metal from UV radiation, moisture, and mildew.
The current industry standard is the 30-year-guaranteed "Kynar 500" paint finish. Other paint finishes that don't carry the Kynar 500 or Hylar 5000 labels are likely to be found. — If you don't notice the EnergyStar, CoolRoofs, or Kynar 500 label, or something similar, you're in the wrong place.
Style of your home
The color of metal you chose for your roof should complement your home's overall design. Choose a hue that complements the color of your home's siding, doors, windows, landscaping, and other external design aspects.
Remember that a metal roof will retain its original color for many years, so select a color that you will enjoy for many years to come.
Achieve Desired Effects with Any Roof Color
As a general guideline, choose a roof color that best compliments your home's current hues, resulting in a cohesive and balanced appearance. Examine the many color samples at various times of the day to ensure that you prefer a certain hue both during bright light hours and when the sun sets, and colors tend to become more muted.
Trends in your neighborhood
While you want your home's overall appearance to reflect your unique aesthetic preferences, it's also crucial to follow local roof color trends. Take a walk around your Herndon neighborhood to acquire a feel of the "unwritten aesthetic norms." Naturally, you should choose the color that appeals to you the most, but keep in mind that your home should not become an eyesore on the block.
Energy Efficiency
The color of your roof has a significant impact on how energy-efficient your home is, so keeping this in mind will help you save money on your monthly electric bill.
Roofs with lighter hues reflect the sun's heat better than roofs with darker colors. In reality, the Cool Roof rating committee has classed a high-end Kynar 500 white metal roof as an Energy Star certified and Cool Roof. A lighter-colored asphalt shingle roof may be predicted to be 50 to 60 degrees cooler than a darker-colored asphalt shingle roof.
If you reside in a place with a lot of sun and a warm environment, it's better to go with a light-colored metal like white, light bronze, beige, peach, light green, or blue. A lighter roof color will help shield your house from uncomfortable heat while also lowering your monthly energy costs by as much as 20%.
Custom Colors and Profiles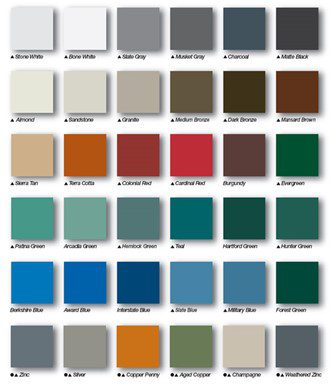 Shade Card for Metal Roofs
Metal roofing has the advantage of being available in an almost infinite number of colors and profiles. It is possible to order bespoke colors in almost any profile that will fit a certain palette if you want to generate a very sophisticated and unique look for your house in Herndon, VA.
For your metal roof, you may even choose specific levels of gloss or shininess. In addition to bespoke solid colors, modern technology allows for the creation of a variety of two-tone and varied hues, which may greatly enhance the visual appeal of your roof.
Custom colors are more expensive, and a manufacturer or supplier will want certain minimum amounts of material. However, the larger the work, the more affordable personalization becomes, and in this instance, the extra expense may be well worth the premium, personalized appearance you'll get.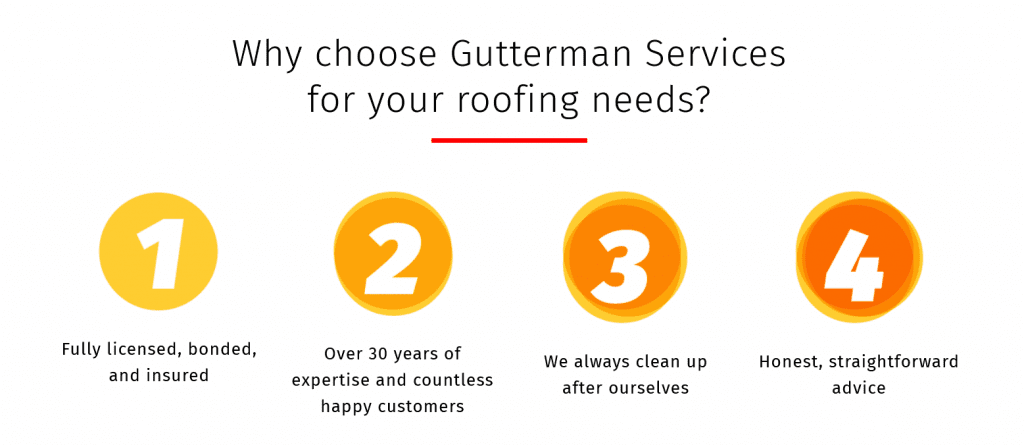 Call us at 571-297-1445 or Click here to schedule a free estimate